Hall Of Fame Inductee
Saint Chris
Hall Of Famer
Saint Cizz
Hall Of Famer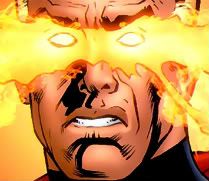 Summary
Saint Chris joined Letsbeef in 2005 after he saw the article on Letsbeef.com that was in the XXL issue with Busta Rhymes on the cover. Saint Chris thought maybe the site could chisel his freestyle skills, and the rest is practice/history. Chris started out by audio battling, but quickly tired of the more political aspect and moved beyond battling. Spending the next few years mainly focusing on tracks, whilst still appreciating the art of battling. Chris was deemed one of the first to achieve mainstream-standard recording, mixing and production on letsbeef. His incredible output and quality has cemented him as one of the sites absolute best track makers, ever.
Known Multi Accounts & Aliases
Saint Chris is known by variants of that moniker such as: Saint Cizz, Saint Christopher, Cizzle etc etc. He has two accounts, Saint Chris being the one that houses his battling history and Saint Cizz being his active account he uses to put out music.
Crew Afflications
Saint Chris started his crew history by help find and run the legendary audio crew: The Union. Chris has added leader roles in a number of other highly acclaim crews such as The Front Runnerz & his current crew - Element Of Substance.
Present
:
Element Of Substance
(Leader)
Past
:
The Union
(Founder & Leader)
The Owfit
(Founder & Leader)
Front Runnerz
(Leader)
Most Acclaimed Tracks
In addition to the 5 listed below, Saint Chris has also produced the acclaim EOS track series, 15 tracks total released within a few weeks.
Letsbeef, Letsbeef
Politics
New Union States of Mind (Ft Mic-Check & Atrophy)
Rockwell (Ft Mike Mac)
Duck Season (Ft Danger Rich)
Music Projects
Saint Chris - Dont Mind Me
(Mixtape)
Contact & Websites
For collabo requests, or if you'd like Saint Chris on your beats email the following address. Also click the following links to find more Saint Chris.
saintc86@gmail.com
Soundclick
Facebook
Myspace
Letsbeef Speaks
"When you listen to Saint C's music you get a chance to hear Diversity and Creativity at its best. He is a Known vet who is dedicated to his music and continues to progress in making quality music that we have grown to listen to. Always 1 to provide assistance with anyone that he can help become a better artist as well, As a frontrunner in the track game for letsbeef.com He is trully 1 who inspires others to be Great. I would like to congratulate SAINT CIZZLE on becoming a trully deserved Hall Of Famer."
-
S K I T T
"When it Comes to being Comfortable on the Microphone Saint Cizzle shines.He is Very Lyrical,uses many Multies,and drops many Witty punches.Saint Cizzle at one point dropped dope songs weekly.He has dropped many classics in many diff beefs.He has dropped many many dope regular tracks as well.He has been in almost every ELITE CREW.He backed down from NOONE in beef or diss tracks.I think alot of new emcees should go back and listen to his tracks and listen to someone who is passionate about music.Saint Cizzle def deserves Track HOF.HE is one of My fav emcees to listen to.Congrats to Saint Cizzle very very Deserving!Hopefully he starts dropping again and the new kids will listen to DOPE MUSIC!"
-
Mr-Felon
Letsbeef.com honours:
Saint Chris
, by inducting him into the Letsbeef Track: Hall Of Fame!